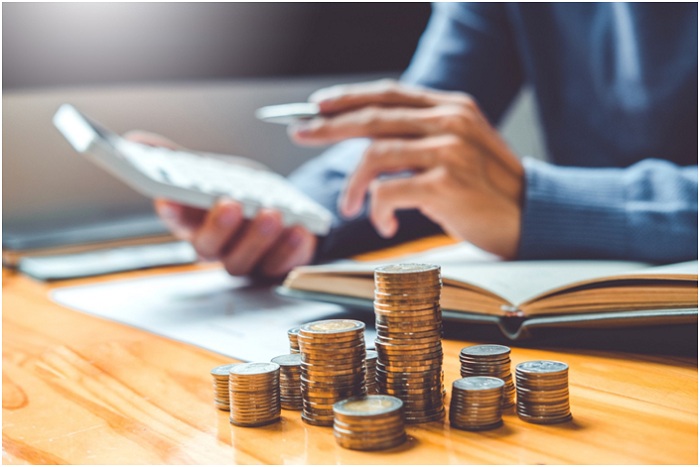 If you have a blog and you are getting traffic, you may have started thinking about monetizing your blog. You will have no doubt read that some bloggers make a lot of money blogging. Some do, but they have well-established blogs, and they have created a strong brand in their niche. That all takes time. Even so, anyone with a blog that gets a reasonable amount of traffic can make money blogging. Here are ten proven ways that you can monetize your blog.
1. Google Ads
Google Ads is one of the best-known of the ad networks. Placing Google Ads on your blog is very easy to do, and once the ads are set up, they run by themselves. The income that you can earn from Google Ads is very traffic-dependant. If you are not yet getting high traffic to your blog, your earnings will be low. Even so, as your traffic increases, so will your earnings. Some of the top bloggers earn thousands of dollars every month from Google Ads.
2. Amazon Associates
Affiliate marketing is another way to make money from your blog. Amazon Associates is the most successful affiliate marketing program there is. With affiliate marketing, you get paid for referring visitors to a retailer's site. If those visitors buy a product, you earn a commission. Amazon Associates pay quite low rates of commission. In most cases, it is less than 10%. Even so, the solid reputation of the Amazon brand encourages people to buy. As does Amazon's expertise in selling products once someone is on their site.
3. Clickbank
Clickbank is another affiliate marketing opportunity for bloggers. It is a site that specializes in selling downloadable products through its affiliates. The commission rates at Clickbank are much higher than they are at Amazon. The quality of some of the products you will find on Clickbank, though, is questionable. The products include items such as diet plans, exercise plans, and training materials. When deciding on which type of affiliate program to join, you need to think about your audience. If a visitor to your site has a bad experience as a result of following an affiliate link on your blog, that person may lose faith in your blog and never return.
4. Other Affiliate Marketing Sites
There also sites that act as a marketplace for affiliate marketing programs. Two examples of these are Rakuten Marketing Affiliates and ShareASale. Once you have joined one of these sites, you can apply to join an individual company's affiliate program. If accepted, you can then earn money by referring visitors to the retailer's site. The amount of commission you will earn will vary by company.
5. Banner Ads
Banner ads are advertisements that you see in at the top of blogs and the blog's sidebar. There are several ways that you can get paid to place banner ads on your blog. Some affiliate programs have banner ads. Some retailers may pay you a monthly fee to have their banner on your blog. There are also banner ad marketplaces that you can sell banner advertising space on. One example of a banner ad marketplace is OIOpublisher.
6. Sponsored Guest Posts
Once your blog is attracting a reasonable amount of traffic, you may be able to sell guest post slots. You can sell guest post slots by advertising the opportunity on your blog. There are also sites where you can advertise for guest posts, such as Blogsvertise and PayPerPost. The price that people will pay to have guest posts posted on your blog will depend on your visitor numbers. Even if you have a low-traffic blog, you may be able to charge $25 for a guest post. For a high-traffic blog, you could earn much more. The other advantage of accepting paid guest posts is that you get more content for your blog as well as the income.
7. Paid Reviews
If your blog lends itself to selling products, then you can get paid to review products for retailers. There are several ways that you can get paid to write reviews. You can write reviews of products to generate affiliate marketing income. In fact, products reviews are the most common way of promoting affiliate products. You can advertise for paid product reviews on your blog. If your blog is very popular, you may find that retailers approach you to ask you to review their products.
8. Sell Your Own eBooks
Writing and selling eBooks is another great way for bloggers to earn money from their blogs. You can sell an eBook on your blog, and you can self-publish it on sites like Amazon and Apple iBookstore. If you are already writing blog posts, you have what it takes to write an eBook. The best way to sell your eBook on your blog is to use an eCommerce tool such as Selz. Platforms like Selz allow you to automate the sales process and track your sales.
9. Ask for Donations
One way of earning money from a blog that many people don't think about is asking for donations. Prompting people to make donations can be very effective if you have a blog that provides useful information. PayPal has ready-made donation buttons that you can use to make collecting donations very easy.
10. Build Mailing List
You can capitalize on all the above opportunities by building a mailing list. One of the best mailing list tools is Mailchimp. Place a sign-up form on your blog and prompt users to add their names to your mailing list. You will soon start to build up valuable list email addresses. When you have subscribers, you can send them newsletters, special offers, and advertisements.
Conclusion
Making money from your blog is not as difficult as you may have thought. Even a blog with only a modest amount of traffic can earn you some money. If you want to earn a living from your blog, that will take some time. But, if you use the above ways to monetize your blog, your income will grow as the traffic to your blog grows.